HOMEIntroduction to Bacteriophage
Introduction to Bacteriophage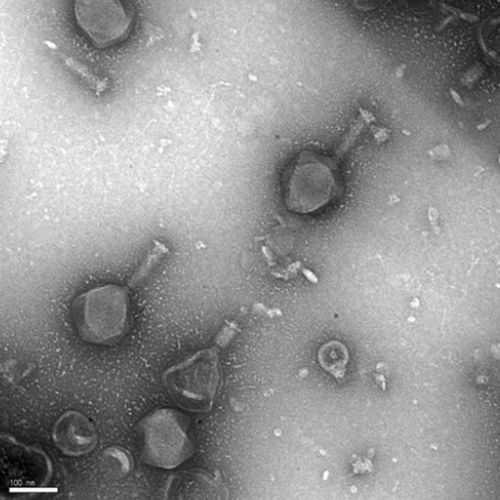 TEM image of bacteriophages
Bacteriophages (Phages)
Bacteriophages are viruses infecting bacteria. Phages are the most abundant and diverse biological entities on Earth. They are found in humans, animals, and plants. In addition, they can be isolated from water, soil, and air. Bacteriophages enter host bacteria and multiply inside them, leading to bacterial death. In nature they play a role in balancing microbiota.
Antibiotic Crisis
Antibiotics have served as the mainstay for antibacterial therapies since their discovery in the early 20th century. However, frequent use of antibiotics has led to emergence of antibiotic resistant microorganisms, also called "superbacteria". One report by O'Neil's (2014) has predicted that ten million people worldwide will die as a result of superbacterial infection in 2050. In stark contrast with the swift increase in antimicrobial resistance, the introduction of new antibiotics has been extremely slow. Also of concern is the fact that bacterial adaptation has been accelerating, as seen with the recent introduction of new antibiotics, which was followed by the emergence of resistant bacteria the subsequent year, thus discouraging large pharmaceutical companies from the development of new antibiotics.
Phage Therapy
Bacteriophages are natural antibiotics. They have been used for this purpose since their discovery in the early 20th century. Vis-à-vis bacteriophages, antibiotics were more convenient to use, and as a result, antibacterial use of phages diminished in western countries. Despite this, many eastern European countries continued the use of bacteriophages for human clinical therapy. Since the advent of superbacteria with no antibiotic treatment options, bacteriophages have become recognized as legitimate alternatives to antibiotics. As bacterial resistant mechanisms to antibiotics are not related to phage infection, even superbacterial infection can be effectively treated with phage therapy. Recently many therapeutic instances where bacteriophages were used as antimicrobials for humans have been reported in the US, Australia, and western European countries. Phase 1 and 2 clinical trials are in progress, and accordingly, drug approval pathways for human phage therapy are being prepared by the US FDA and EU EMA.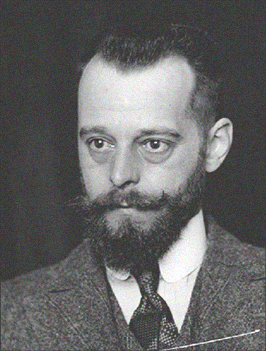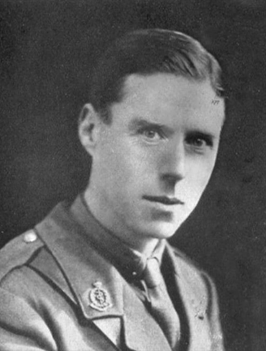 Félix d'Herelle (France) and Fredrick Twort (England), who independently discovered bacteriophages in the early 20th century (images from Wikipedia)